You've been there, looking at that 'thing' you absolutely need for your business.
You know it'll save you oodles of time and/or get you more leads and sales, but you think to yourself, 'It's okay. I'll buy it later.'
But what happens the next time you check it out? Yup, the price has gone up.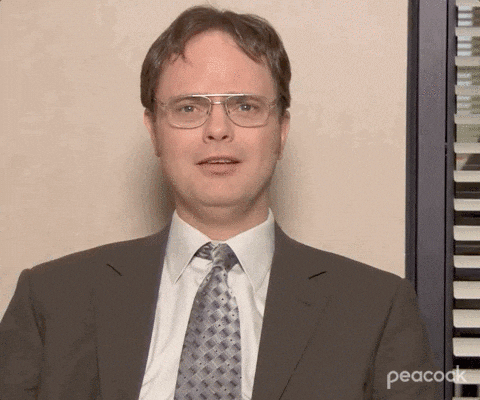 So, to avoid that happening to you, consider this your pre-warning!
On Friday, 27 Jan 2023, we're increasing the price of our 1-2-1 SEO and blog management service.
So what's going on, Jammy? How much are you increasing the price by?
Currently, we have 3 packages, aptly named our Bronze, Gold & Platinum packages.
Each package comes with
• Extensive keyword research
• Your own content strategy based on your goals and the keyword research
• Done for you blog posts (the number changes depending on which package you choose)
• Uploading your content to your CMS
• Image design, such as your blog post featured image and your call-to-action image (if you're wondering what a call-to-action image is, see just below 😉)
• Optimisation of your content
• A repurposing plan for your content – so you know exactly how to maximise this content
The Silver package currently costs £1297+VAT per month (includes 2 blog posts at approx. 1500 words)
The Gold package currently costs £1797+VAT per month (includes 3 blog posts at approx. 1500 words)
The Platinum package currently costs £2297+VAT per month (includes 4 blog posts at approx. 1500 words)
And no, there is no 'bronze package' or 'copper package', unfortunately. 😂
From Friday 27 January, the price will increase for each package:
Making the Silver package – £1497+VAT
Gold package – £1997+VAT
Platinum package – £2497+VAT
But why are you increasing your prices Jammy?
We're not increasing our prices because we feel like it. Because it's the start of the year, and that's just the 'done thing'.
We're increasing our prices for a few specific reasons, and we want to share these reasons with you.
Ultimately, we're big believers in 'charging what you're worth' but NOT raising your prices 'just because'.
When we work on projects, we measure everything—the time we put into each project, the outside learning we do to make projects even more successful, the tools we buy, etc.
We LOVE to give our clients everything that will make them successful. But with that, we have to evaluate our service and whether we need to increase the price to reflect everything we do.
So, with that in mind, here's why we're increasing our prices…
1. The content strategy and keyword research are worth thousands on their own
When we initially launched this service, we knew we would include content strategy and keyword research.
After all, there's no point in publishing content if it doesn't help you achieve your goals, right? So we need to make sure we have the right content plan in place before we even think about writing.
But what we couldn't predict was how intensive this could be (which is why we charge £2000+VAT for our content strategy & SEO audit service separately!)
What does our content strategy include?
A content strategy call with you
This is where we figure out your goals, what your typical year looks like, what problems you're facing right now, who your audience is, how you're positioned etc.
This helps us formulate a plan and understand what content we can create that will help you reach your goals.
In-depth keyword research & competitor analysis
Once we've had our call together, we'll do the nitty-gritty technical research to find out exactly what you're audience is searching for on Google.
This is a time-consuming process that's part art, part science. But we can find a little goldmine of content ideas that can rank on search engines this way!
We also take a look at your competitors and what content they're producing that is performing well. And also where there are gaps that you could fill!
Creation of your content strategy
Finally, after all that research, we put together a content strategy based on the initial call and our keyword research.
This will include the findings from our keyword research and three-six months of content ideas. We'll give you the titles for these content ideas and a brief overview of them.
Because of all this intense work, it makes sense to increase our prices so we can continue to deliver content strategies that deliver results.
2. We're spotting (and often fixing) technical issues
You may not know this about us, but we're website designers (have been for over a decade). So we often spot technical issues with your website that need to be fixed. These issues are sometimes things that could prevent or limit your rankings and impact user experience.
This includes things like:
• Pages/posts missing important metadata
• Google analytics set up
• Website indexing issues
• Page speed issues
• Broken links
3. We act as advisors for your whole business
We aim to help you get more organic traffic and sales, but we don't just focus on content writing.
We've supported our clients with their wider marketing activities, looking at how these can boost results for SEO and get sales (without any extra work from them!)
This includes things like:
• How to get the right backlinks when appearing as a podcast guest
• How to build backlinks through PR
• How to repurpose your content to LinkedIn, Instagram, Twitter, TikTok and Facebook
• How to promote your content to your email list
• What lead magnet you should use, and how to create it (we've also created lead magnets for our clients too)
And that's why we're increasing our prices! So what's next for you?
When you put it down like that, it's easy to see why we're raising our prices by 10% (and this is why we recommend everyone create a piece of content like this when they're raising their prices!)
Remember, you have until Friday, 27 January, to grab your spot on our SEO and content management service before the doors close and the price goes up!
Owner at Jammy Digital, Digital Marketing Specialist and Writer of Young-Adult Fiction.